Meet Our Team
Each member of the Mobley Family Dentistry Team is dedicated to serving our patients with a genuine spirit of helpfulness and concern for their complete comfort. We are honored to provide general and cosmetic dental care to families in the Athens-Oconee area.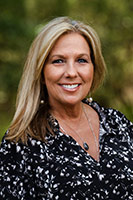 Wanda, Front Office Administrator
"I love being part of a professional team that provides the highest standard of care while creating an inviting, at-home atmosphere. I enjoy how much computer technology is involved in modern dentistry, and I especially enjoy building a good rapport with our patients.
It's not uncommon to be anxious or fear your dental visit. However, with a caring dental team you can trust and with the technological advances in dentistry, you can overcome your fears! One of my favorite moments here at the office was when a young boy with badly discolored teeth had his smile restored. He told us 'This is better that Christmas' and couldn't stop smiling!"
Wanda joined our practice in 1997 and is the reason our front office runs so smoothly. She harmonizes all aspects of running a busy practice, including scheduling, insurance, financial planning and treatment coordination. When she isn't balancing our front office, she enjoys kayaking, traveling, spending time with her family and friends, and the occasional 'retail therapy'.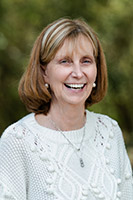 Dianne, Patient Care Coordinator
"It is really a privilege to be part of a profession that helps people stay healthy. It is such a good feeling when a patient that originally came to us with a toothache returns for a follow-up. They are smiling and happy to be pain-free.
Our practice is like a big family, we all enjoy our relationships with our patients and each other. We love catching up on family news and sharing photos, so be sure to bring them along to your appointment!"
Dianne has been a part of the dental profession for over 25 years, 15 of which she spent in orthodontics. She has been with our general dentistry practice since 2002. Dianne's warm, friendly manner is appreciated by all as she helps our patients with scheduling appointments and managing their insurance, and, keeps us running on time – always with a smile and without missing a beat!
During her time away from the office, Dianne enjoys walking, shopping, cooking and watching Alabama football.
Tina, Dental Hygienist
Tina received her Associates degree in Dental Hygiene from Forest Park Community College in St. Louis, Missouri. She worked as a dental assistant for two years prior to becoming a dental hygienist. Tina has been in the dental field for 26 years and part of our practice since 2006.
Tina enjoys helping and educating patients not only about oral hygiene, but how it relates to their overall health. "It is meaningful to help patients achieve their goals." Tina loves working in this practice due to the lasting relationships formed with co-workers and patients.
When not at the office she enjoys spending time with friends, family and her two daughters playing golf, shopping and getting away to the beach.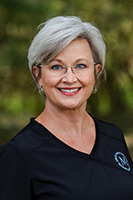 Connie, Dental Hygienist
"The family-like atmosphere at our practice is what really sets us apart. I love how I get the opportunity to treat everyone from grandparents to grandchildren, all in the same family!
It's especially rewarding to me to take patients that have poor oral habits and educate them on proper oral hygiene. I love following them from an unhealthy place to a healthy point and see the difference it makes."
Connie earned her Dental Hygiene degree from Greenville Technical College. She has over 28 years of experience in the dental field and has been with our practice for since 2002. If she is not providing professional care for our patients, Connie can be found enjoying her passions of singing, knitting, and working in her yard.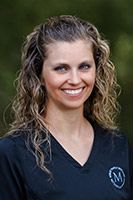 Jackie, Dental Hygienist
Jackie received an Associate Degree in Dental Hygiene from Athens Technical College in 2006. Her interest in dental hygiene first began in high school. She enrolled in the Youth Apprenticeship Program and began working for a dental office the summer before her senior year. After graduating from high school, she was trained and worked as a dental assistant through college. Jackie has been working with Mobley Family Dentistry since July of 2007.
Jackie likes educating patients on oral hygiene, especially when it relates to their overall systemic health. She thinks one of the greatest feelings is when a patient returns to the office after a six month recall and they no longer have gingivitis. She enjoys building friendships with her patients as well as the family atmosphere of her co-workers.
When Jackie is not at the office, she enjoys spending time with her husband, Rick, her daughter Hannah, and her family and friends. She also enjoys shopping and photography. She enjoys traveling and going to the beach any time she can!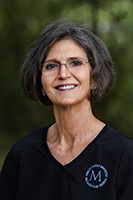 Debra, Dental Hygienist
"I love being able to make a difference in a person's life by educating them on the importance of good oral hygiene and how it affects their overall health. I also really enjoy working at a practice that truly cares for its patients… I have been here 32 years and our patients are not just patients, they are our dear friends.
One of my patients has been with us for 30 years. He said he remembers the first time I cleaned his teeth and that I made a lasting impression on him. He credits his lifelong good oral hygiene habits to me!"
A dedicated and talented individual with over 35 years' experience, Debra has become a cornerstone of our practice. She holds a degree in Dental Hygiene from Albany Junior College in Albany, Georgia. She has had extensive training in periodontal therapy, oral and systemic health links and patient education; prior to starting hygiene school she worked as a dental assistant for two years. When she is not at the office, she enjoys spending time with her husband Danny and their son, Dane. Other favorite pastimes include gardening, playing tennis, cooking and hiking.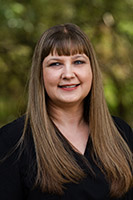 Veronica, Dental Assistant
"I love dentistry because I love working with people. My favorite part is the problem solving–trying to figure out why a patient has a toothache and what we can do to make it better. Our practice has the most advanced equipment available and that helps us run a very efficient office. We try to stay on schedule because we know how valuable your time is."
We are also very considerate of patients that are afraid of coming to the dentist or don't like their smile. I'll never forget one patient–a beautiful young girl that was missing two front teeth. We had her fitted for bridges right before her senior pictures were taken. She couldn't stop smiling!"
Veronica has been with us for over 10 years and has been in the dental arts since 1996. In her spare time, she spends time hiking and taking family trips with her husband and son. She also loves to take spin classes and reading.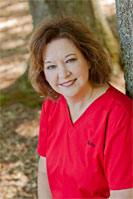 Kathy, Dental Assistant
"I had the privilege of being a patient at Mobley Family Dentistry before becoming an employee. My family moved here in 2012 and needed a new dentist. I heard about Dr. Mobley from a friend and decided to make an appointment. This has been one of the best decisions I've made since moving to Oconee county. Each patient is treated like family and receives exceptional dental care. I am very thankful to be a part of such an amazing team of professionals who take great pride in making sure each patient understands how important their oral health is to their overall well-being."
Kathy joined our practice in 2015. In her spare time, she enjoys spending time with her husband Chris, their three children, Alexa, Tyler, and Jordan, and their Boston terrier, Gracie.
Michelle, Dental Assistant
"I enjoy being a part of this team of dental professionals and providing care for our patients. Helping people through the practice of dentistry is extremely rewarding. I will always remember helping to restore the smile of an American soldier who was injured in combat – it was an absolute honor!"
Michelle has 30 years' experience in the dental profession, and has been a Dental Assistant with our practice since 2016. She has training and certifications in Radiology and in the application of Dental Sealants and Fluoride. In her free time, Michelle loves to be outdoors with her kids.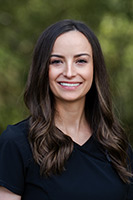 Jessie, Dental Assistant
"Our team is so diverse; we all have our own unique talents that allow us to create masterpieces together for our patients. We transform smiles, and they get bigger and bigger – it's the best reward at the end of the day."
Jessie has been a Dental Assistant at our practice since 2017. In her free time, she seeks out art and adventure. Jessie has been oil painting from a young age, studying and recreating the works of master artists. She also enjoys being outdoors, hiking, fishing and hunting.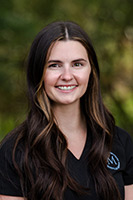 MaryCandler, Dental Assistant
"This practice is like one big family. Our mission is to help others have healthier, happier smiles. I love being able to come to work every day and help to make someone's day easier. The patient is always my number one priority!"
MaryCandler has been a Dental Assistant at our practice since 2018. In her spare time, MaryCandler likes to be outdoors as much as possible. She is very family-oriented and loves spending time with her dog, Mayzie.