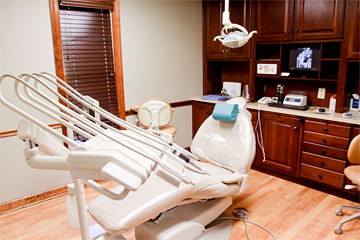 Digital Dentistry
At Mobley Family Dentistry, our dentists enjoy the efficiency and convenience of dental technology. Using digital information and visual tools, we are able to share your images with you on a TV screen, which makes it easier to assist you with questions about your dental health.
Digital technologies that we use in our Watkinsville dental practice include:
Digital Radiography & Intraoral Cameras
Dental xrays help our doctors 'see' areas between the teeth and underneath the gums to look for cavities or bone loss related to periodontal (gum) disease. Today's digital dental xrays require less exposure time as compared to the previous film version.
Small intraoral dental cameras, about the size of an electric toothbrush, allow us to take close-up pictures of your teeth and gums. Our dentists use digital photos of the teeth and soft tissue to monitor for changes over time and to view small areas in greater detail (this is very helpful in evaluating teeth for possible fractures).
Cone Beam Radiography & 3D Imaging
In addition to reviewing images of the teeth, our dentists will also study important information about the jaw bone and facial structures. Cone beam computed tomography (CBCT) gives us the ability to acquire xrays of the jaw bone and surrounding areas, and, provides our dentists with the tools to rotate the image using 3D software to evaluate details about the jaw bone, tooth nerve canals and TMJ (temporomandibular joint).
There are a variety of cases in which these types of images are valuable, from developmental and orthodontic progress updates with children and teens to surgical planning for dental implants and wisdom teeth extraction for adults.
Invisalign® Clear Orthodontics
Do you have crowded or crooked teeth, but don't want to wear traditional wire braces? Invisalign® may be the solution you have been searching for. Using a series of clear aligners, Dr. Wilson works with Invisalign® 3D treatment planning technology to accomplish orthodontic tooth movement, often in 12 months or less. If you are looking for a dentist near you that offers the patented Invisalign® orthodontics, look no further!

Visit www.invisalign.com
Take the first step to your straighter smile.
Contact Us to schedule a complete examination and consultation visit with Dr. Wilson.