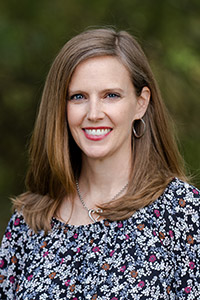 Rhonda Mobley, DMD
Dr. Rhonda Mobley shares her father's passion for excellence in dentistry. She also attended Oconee County High School, and after she graduated in 1993 she went on the University of Georgia to earn a Bachelor of Science in Biology. She received her Doctorate of Dental Medicine (D.M.D.) in 2001 from the Medical College of Georgia and since then has been practicing with her father, Dr. Ronnie Mobley at Mobley Family Dentistry.
Dr. Rhonda Mobley has been recognized for her dental skills and dedication to the dental industry throughout her educational and professional career. She is a member of the Dental Honor Society Omicron Kappa Upsilon and was in the Senior Honors Program for General Dentistry. She received the Quintessence Award for Academic Achievement and the Ronald E. Goldstein Esthetic Award, and is a member of the American Dental Association and the Georgia Dental Association.
When she is not using her extensive skills to enhance smiles, Dr. Mobley enjoys spending time outside. She is married to Scott Rary, a firefighter in Gwinnett County, and their wonderful family includes two stepchildren as well as a son and twin girls due in May 2017! Some of Dr. Mobley's favorite pastimes are road cycling, exercising, reading, hiking, and camping. She is a lifetime member of Hebron Christian Church and enjoys playing with her Labrador Retriever, Ayla.